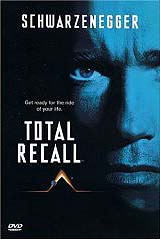 Various Updates
Next week I will be flying up to the Seattle area to spend six days with Brian. We are taping an interview for Expanded Books (which I'll try to make available here on the dunenovels website), but of course the most important activity for us is to finalize the detailed planning of PAUL OF DUNE (as well as mapping out the other two books, IRULAN OF DUNE and JESSICA OF DUNE -- we're tentatively calling the trilogy "Heroes of Dune").
In the meantime, I have delivered the final manuscript for THE LAST DAYS OF KRYPTON, and I am half finished with the first draft of "Seven Suns #7." Brian is finalizing the manuscript for his third TIMEWEB novel. My wife Rebecca and I will soon begin writing the third and last volume in our young adult "Crystal Doors" fantasy trilogy. While that may still sound busy, this is a lighter schedule for me than I've had in some time, and I can feel the batteries recharging.
On the other hand, two days ago I spent the day in the hospital to have surgery for a deviated septum, straightening out the breathing passages in one side of my face. (I can't help but think of Arnold Schwarzennegger wrestling with the nasal probe in TOTAL RECALL!) I was laid up for most of the day, relaxing and watching THE ILLUSIONIST and THE PRESTIGE (both were very good, but I think THE ILLUSIONIST is one of the best movies I've seen in at least a year). Yesterday, stuffy and achy, I sat around the office doing letters and e-mail but no Big Thinking. I'm still not supposed to go on any strenuous walks, which means I can't go out and do my hiking and writing as usual. Maybe tomorrow I'll be able to go do a chapter in "Seven Suns" -- I hate to leave that big space battle just hanging there unfinished!
-- KJA