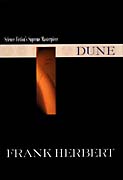 Hardcover Paperback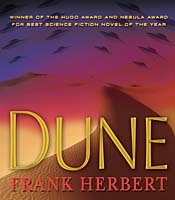 Audio

Here is the novel that will be forever considered a triumph of the imagination. Set on the desert planet Arrakis, DUNE is the story of the boy Paul Atreides, who would become the mysterious man known as Muad'Dib. He would avenge the traitorous plot against his noble family—and would bring to fruition humankind's most ancient and unattainable dream. A stunning blend of adventure and mysticism, environmentalism and politics, DUNE formed the basis of what is undoubtedly the grandest epic in science fiction.
The trade paperback edition with a new eight-page Afterword by Brian Herbert was issued by Ace Trade on August 2, 2005. The hardcover edition was issued by Ace Hardcover on October 1, 1999.
Macmillan Audio released an unabridged edition on CD on May 29, 2007, with the reading by Scott Brick, Orlagh Cassidy, Euan Morton, and Simon Vance.